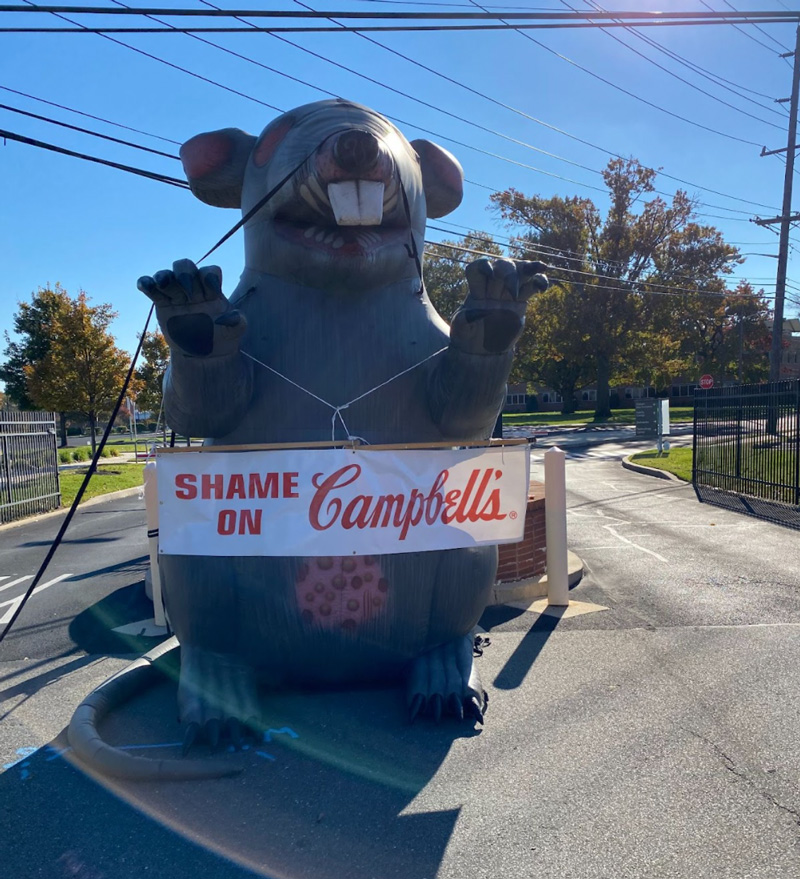 Being based in Philadelphia, our union has been able to work with many trusted, fair-paying contractors and employers across the state of Pennsylvania. We're lucky to have our highly-qualified, skilled workers on all of our job sites, ready to get the job done safely and effectively. 
Unfortunately, some contractors don't meet area standards and wages for their employees, bringing us all down. This week, we're protesting at Campbell's Soup alongside Scabby the Rat, calling out Atlantic Roofing's unfair practices. 
Roofers Local 30 is dedicated to getting our workers and trusted contractor partners onto job sites throughout our jurisdiction – and calling out bad actors when we see them undermining our work. Join us in calling out Campbell's Soup in Camden.