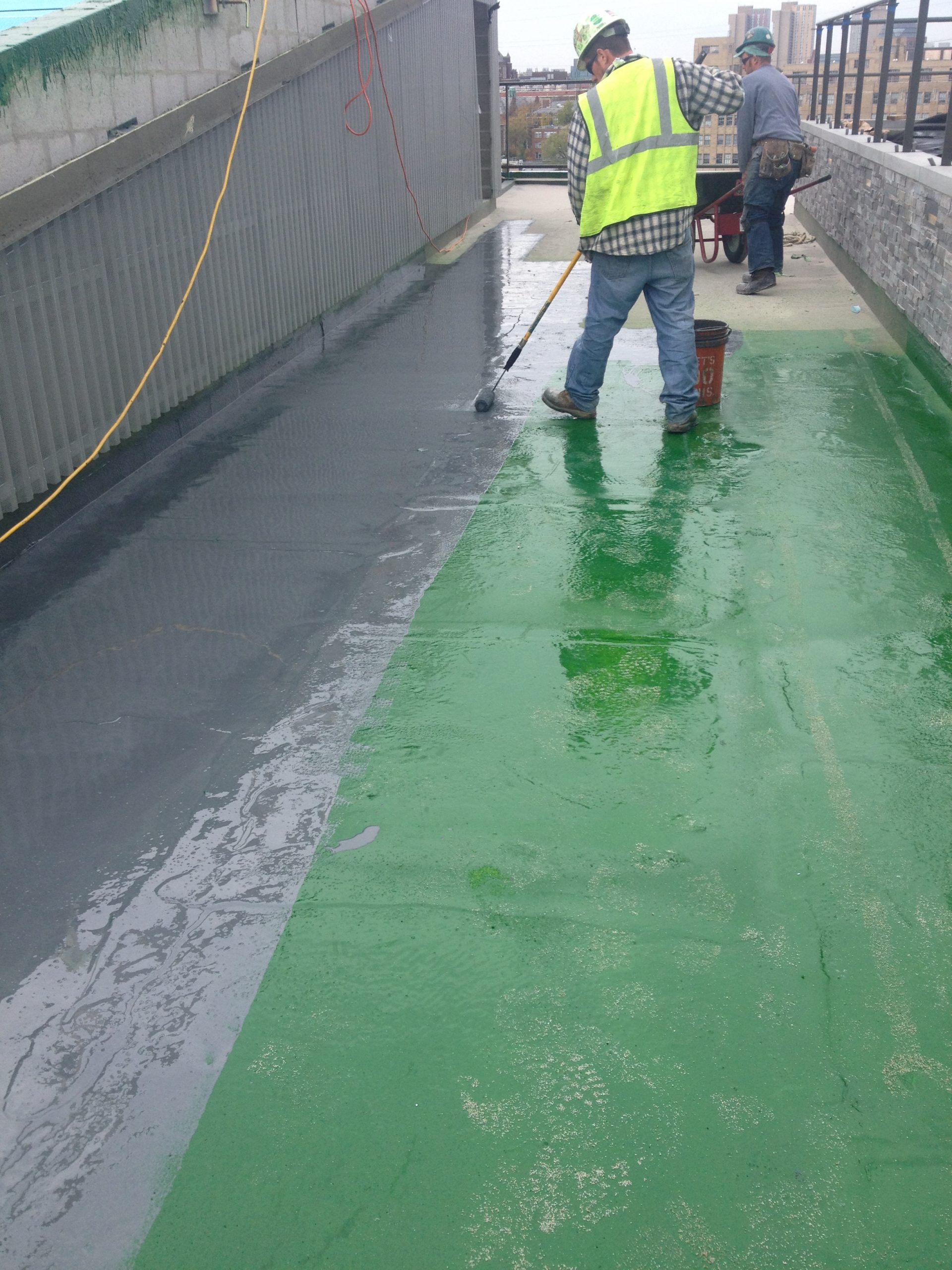 Roofers Union Local 30 is committed to staying at the forefront of roofing industry education for safety and productivity. To meet industry demands, our state-of-the-art, nationally-recognized apprenticeship training center trains the men and women who work in today's roofing industry. Continuing education for our workers is a high priority. Roofers Union Local 30 refers to the best and safest roofers, many who have certifications important to your roofing company needs.
Safety programs benefit everyone in the roofing industry–workers stay safe and healthy, and  and well, employers' costs are kept down for insurance, lost time on the job is reduced, and end users enjoy projects that are completed professionally and on time. This is why we prioritize safety training at Roofers LU 30. 
Our training programs focus on OSHA 10-hour safety training for our first year apprentices. We educate on all roofing processes from low-slope BUR to all single-ply systems. Our program also offers upgrade classes for journeyman workers who want to keep up with the ever changing roofing systems. Our facility is available to all signatory contractors at no cost to them for all training classes and all company safety programs to meet their insurance compliance needs.
Certified Roofing Torch Applicators 

Certified CPR/First Aid Employees

Certified OSHA 10

Foreman Training Programs

…and more!
Apprentices and journeymen alike can take classes to improve their skills or brush up on safety techniques. Apprentices learn their craft by training on the job under proper supervision and by studying technical subjects related to the roofing trade at the training center.

See our training center calendar below and contact the training center for more information.
Joe Orlando and Denis McIntyre
2751 E Juniata Street,
Philadelphia, PA, 19137
(215) 288-8005
Maryland / Washington, DC
Contact Ernest Washington to set up an appointment to fill out an application.
Local 30 Training Center
1500 Caton Center Drive, Suite J
Baltimore, MD 21227
410-247-0029 • 800-993-9929
Events for August
29
5:00 pm - 9:00 pm
Events for September
1
No Events
Events for September
2
No Events
Events for September
3
No Events
Events for September
4
No Events
Events for September
5
5:00 pm - 9:00 pm
Events for September
6
No Events
Events for September
7
No Events
Events for September
8
No Events
Events for September
9
No Events
Events for September
10
No Events
Events for September
11
No Events
Events for September
12
5:00 pm - 9:00 pm
Events for September
13
No Events
Events for September
14
No Events
Events for September
15
No Events
Events for September
16
No Events
Events for September
17
No Events
Events for September
18
No Events
Events for September
19
5:00 pm - 9:00 pm
Events for September
20
No Events
Events for September
21
No Events
Events for September
22
No Events
Events for September
23
No Events
Events for September
24
No Events
Events for September
25
No Events
Events for September
26
5:00 pm - 9:00 pm
Events for September
27
5:00 pm - 9:00 pm
Events for September
28
No Events
Events for September
29
No Events
Events for September
30
No Events